Design Solutions for Transportation, Infrastructure, and the Built Environment
Transoft Solutions develops innovative, state-of-the-art technologies that enable AEC design professionals to complete projects efficiently translating to lowered overall costs. All of our products undergo rigorous R&D efforts and are meticulously developed by experienced design practitioners who are familiar with the inherent challenges professionals face daily. Whether you are designing a new road or highway corridor, mixed-use facility, intersection, site plan, or retro-fitting an existing parking lot, whatever your transportation design needs are, our software can help you complete it confidently and efficiently.

AutoTURN
AutoTURN Pro 3D
ParkCAD
TORUS Roundabouts
NEXUS Intersections
AutoTURN InSite
OTISS
Turning Template
Extended Library
GuidSIGN
SIGMA
Sign Library
AutoSTRIPE
AeroTURN 3D
AeroTURN Pro 3D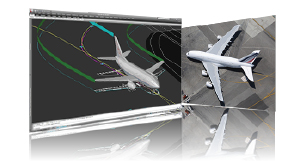 Simulate 3D aircraft ground turning maneuvers for airside designing and operations projects.
Learn More
Get Trial
Advanced 3D software for airport gate planning and aircraft stand design with 3D passenger boarding bridges.
Learn More
Get Trial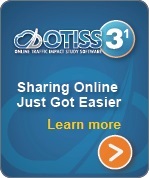 Transoft Solutions
OTISS 3.1 Released
The latest version of OTISS
enables traffic engineers
to readily share
and collaborate online
for all their traffic imact
trip generation
projects.
+ Learn More
NEW AUTOTURN 9.1 RELEASE
Get the latest version today
Transoft Solutions has just released the new version of AutoTURN. Learn more about the latest features and get your demo today.
+ Learn More
2015 OHIO TRANSPORTATION ENGINEERING CONFERENCE
Oct 27 - 28 | Columbus, Ohio
Transoft Solutions will be attending 2015 OTEC. Come see us at booth #129
+ learn more
AEC CONSULTANTS WEBINARS
Every Wednesday in October
Join Transoft Solutions for live presentations running in October and discover all the latest techologies for design better and safer transportation infrastructure. + register today